It was a very proud day for Miss Mathiesen when my beautiful grandmother and I got featured in the style section of Norwegian D2 Magazine last weekend. I am so lucky to have a grandmother that is so healthy and stylish at the tender age of 89. She has always inspired me when it comes to dressing well, and thinking out of the box when it comes to my style. She has taught me that there is no fun in looking like everybody else, and that some colour always brings extra joy to the day. Farmor has also been a great influence for me when designing jewellery, where I often have kept her and her beautiful collection of jewellery in mind whilst creating new pieces.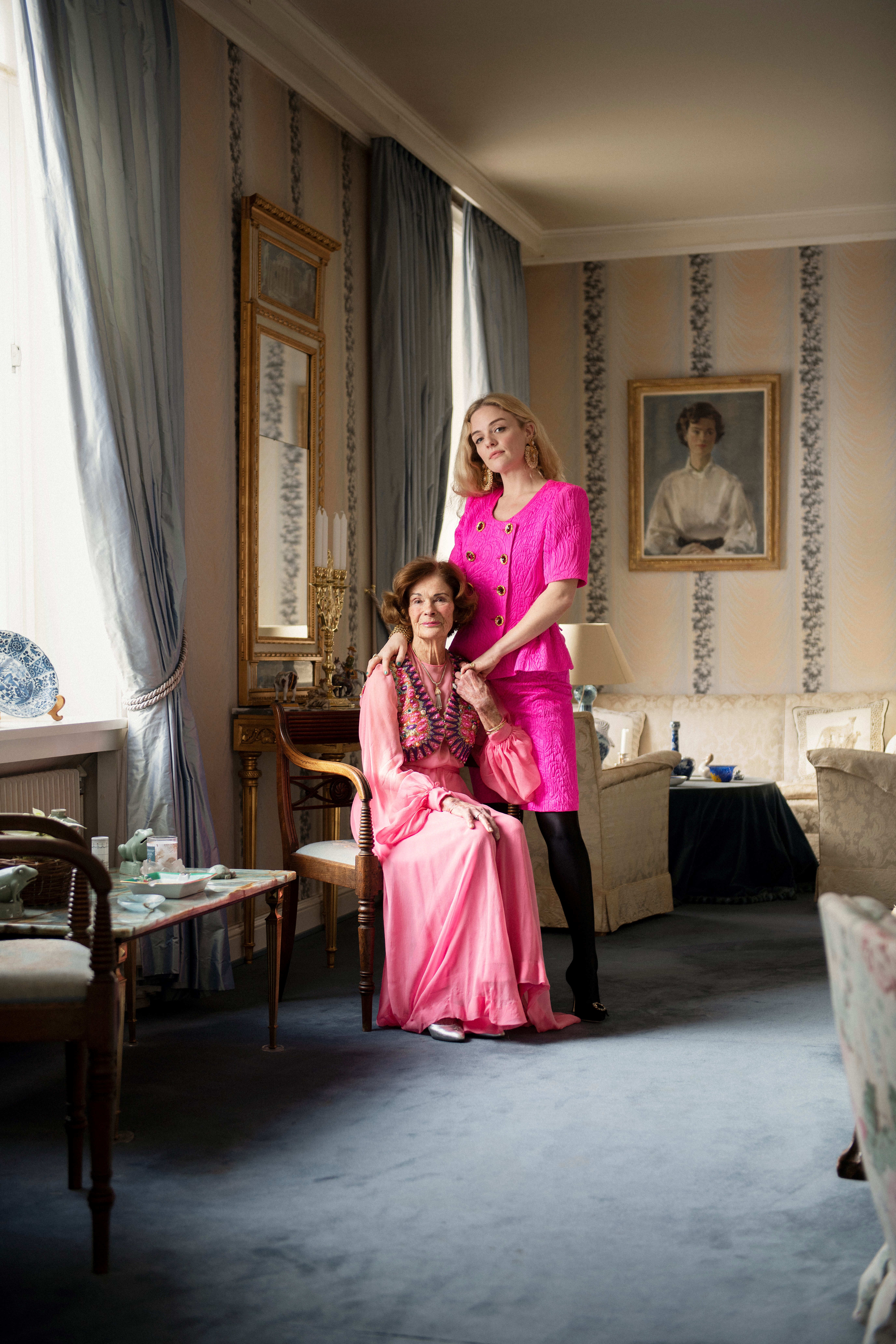 Farmor is wearing a beautiful pink vintage piece bought in St Tropez in the 70's. I am wearing an OFF THE HOOK power suit from Escada from the 80's. I have matched the suit with the Large Tanushri earrings in pearl https://missmathiesen.com/product/the-large-tanushri-earrings/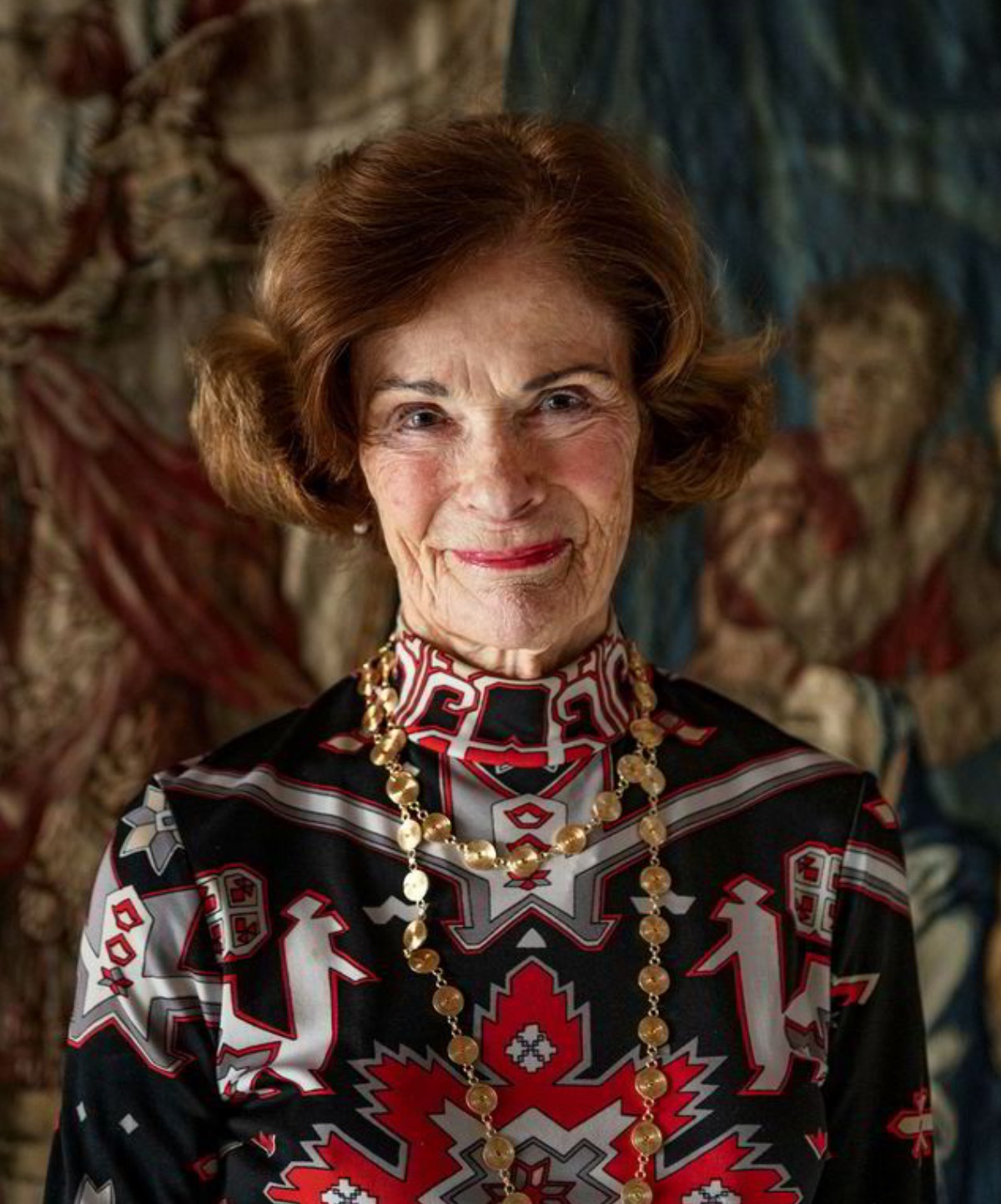 All hail the queen! Farmor Cecilê wearing an old Leonard pants suit matched with the Cecilê Chain in large https://missmathiesen.com/product/the-large-cecile-chain/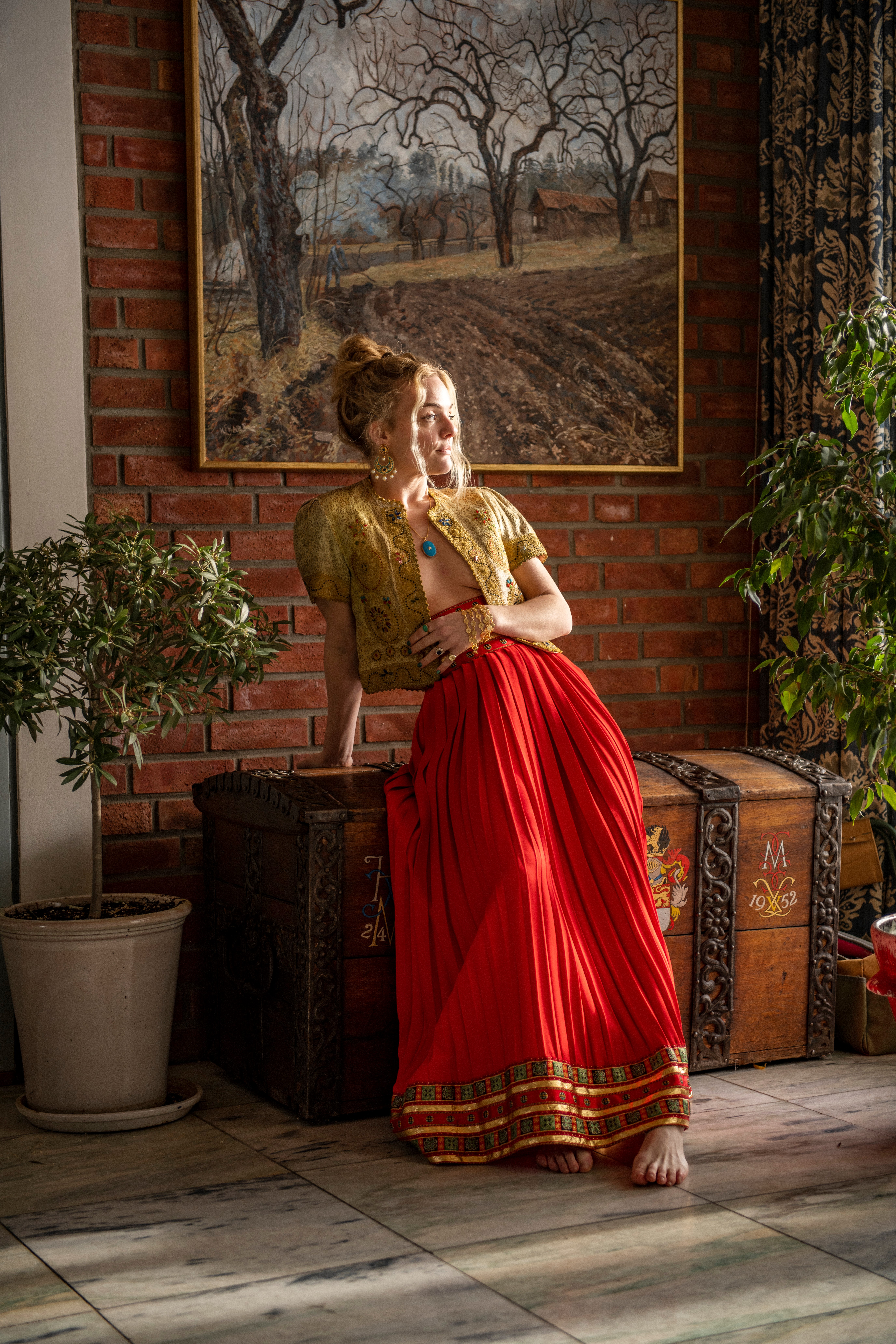 Every birthday I get to chose one piece of clothing from Farmor´s amazing closet. Here I am wearing an over 100-years old Romanian gold jacket with hand sewn beads, and a vintage skirt from Lanvin. I have matched it with the For Lovers earrings in light blue, the Miranda Locket, and the Cecile Chain in small, worn as a bracelet. https://missmathiesen.com/product/for-lovers/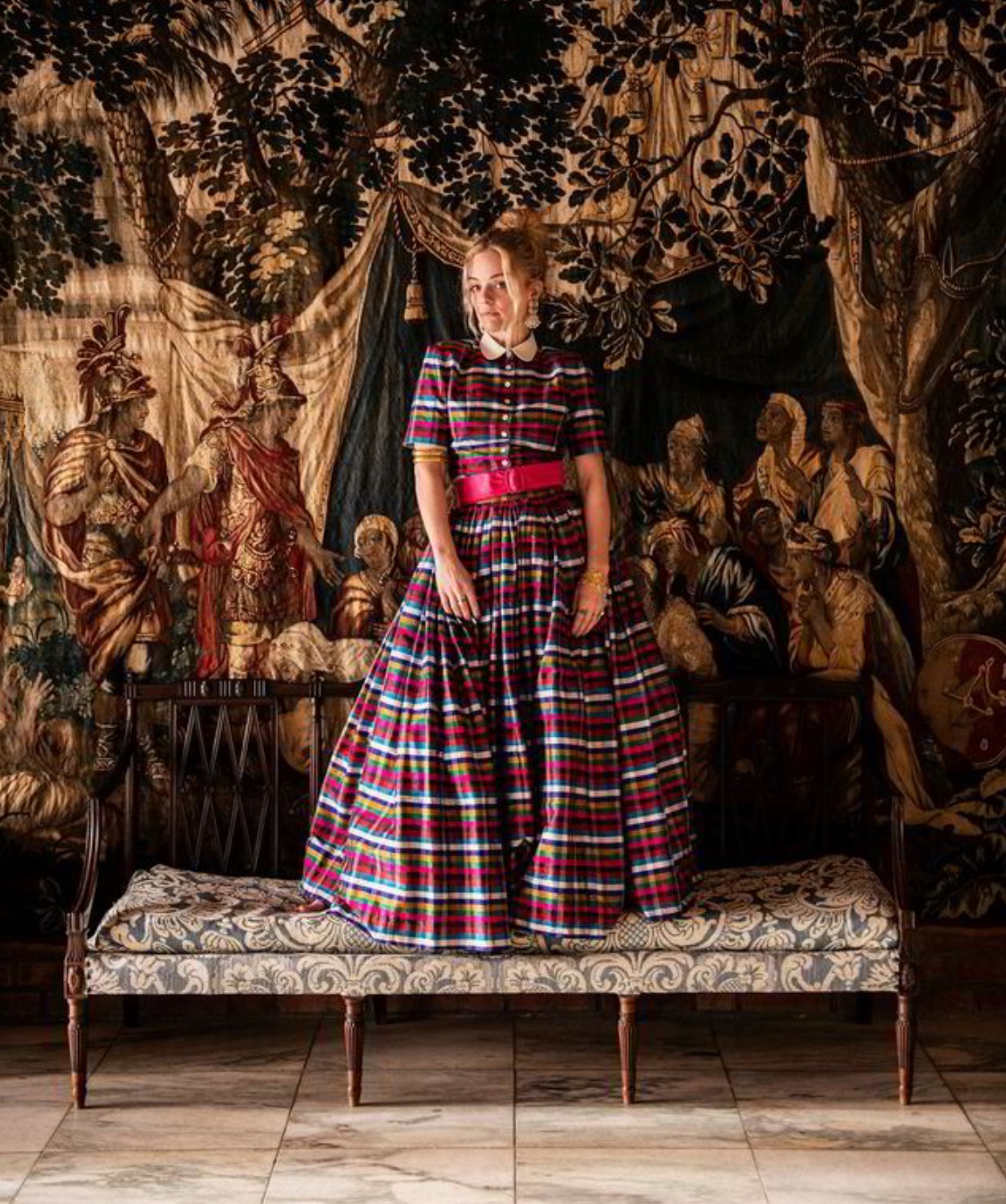 Here I am wearing my latest acquisition, the two-piece that I chose for my 34th birthday. It is a top and a very fluffy skirt, from YSL, made in the 80's. I have teamed it with the I Dream of the Ocean earrings from my latest collection. https://missmathiesen.com/product/i-dream-of-the-ocean/
You can read the whole piece here (If you speak Norwegian and have a D2 subscription that is):
https://www.dn.no/d2/mote/min-stil/klar/hver-bursdag-far-erica-mathiesen-velge-seg-en-kjole-fra-farmorens-skattkammer/2-1-547117
The piece is written by Anders Kemp, and the photos are by Ivar Kvaal, for D2.
Peace & Love to you all,
Erica xxx